Expressive Arts Faculty
Music
All classes from years 1 to 6 receive a weekly music lesson from a specialist teacher. The lessons are wide-ranging, teaching the key elements (rhythm, tempo, dynamics, pitch, structure, timbre and texture) through a breadth of study that includes performance, composition and appraisal of a variety of styles from across the world, and throughout time. Every child in the school performs at some form of concert or production at Christmas and Year 6 puts on a full musical production in the summer.
As well as the music specialist teacher, we have a team of music teachers who visit the school each week. These lessons are paid for by parents and carers or subsidised by the school through Pupil Premium funding. We have music teachers for guitar, cello, singing, piano, violin and drums.
You can find out more about our music lesson offer here.
Art
Our vision is to offer a creative, engaging and multidisciplinary art education, which exposes children to a diverse range of art and artists. Our art curriculum champions lesser-known artists and gives children the opportunity to explore a diverse range of artists.
In addition to the curriculum we aspire to create opportunities for children to exhibit their art within our school and the wider community. We will work collaboratively in the spring term to create a whole school art project based on different responses to a piece of art. We enter various national competitions such as the Royal Academy Young Artist Summer Show.
London Academy of Music and Dramatic Art (LAMDA exams)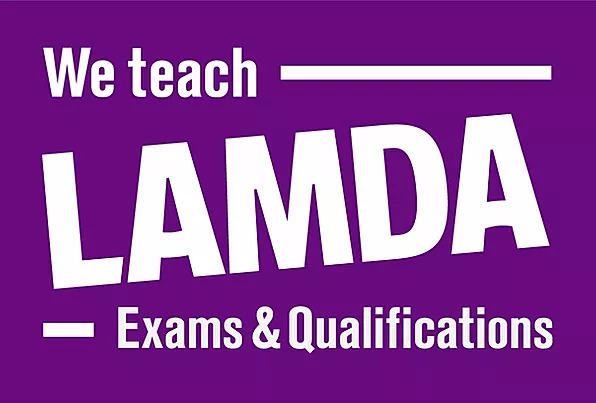 The London Academy of Music and Dramatic Art (LAMDA) examinations have been a successful enrichment activity at John Ball for many years.   LAMDA is the UK's largest Speech and Drama board and a nationally recognised qualification in communication and performance, which is why we feel they are an important element of a full education. 
LAMDA examinations are designed to improve standards in communication through spoken word and to support the creative, intellectual and social development of the individual as a whole.   LAMDA examinations are about achievement and provide an opportunity to develop important life-skills, such as self-confidence and the ability to communicate clearly.
At John Ball, every year 4 child will learn the Grade 1 Speaking in Public examination syllabus, with those who wish to sit the exam doing so. These sessions are run by our LAMDA specialist teacher: Kelly Reynolds.
Forest School
Forest School is a unique method of outdoor learning. At John Ball Primary School, our aim is to encourage and inspire children through positive outdoor experiences. Children will have the opportunity to learn about the natural environment and most importantly to use their own initiative to solve problems and effectively cooperate with others. They will do this in 'Walker's Wood', our own dedicated Forest School area. Forest School is a series of long-term sessions that build on the needs and development of the child. It enables supported risk-taking, child-centred learning, exploration and play, allowing them to grow in confidence, self-esteem and become self-motivated. Children in Early Years and Year 1 access the Forest School curriculum.
Play
When children play, they learn! They solve problems, think strategically, relate to others, and navigate and understand the ever changing world around them. Learning through play, both inside and outside the classroom is how children develop essential skills they will carry with them their whole lives. As a critical part of child development, time and space for play is a must-have.
Learning through play supports us in achieving our vision for all pupils learning, achieving and thriving in every way. At John Ball, links are regularly drawn between play and other curriculum areas as both a teaching tool and as a means of creative expression.